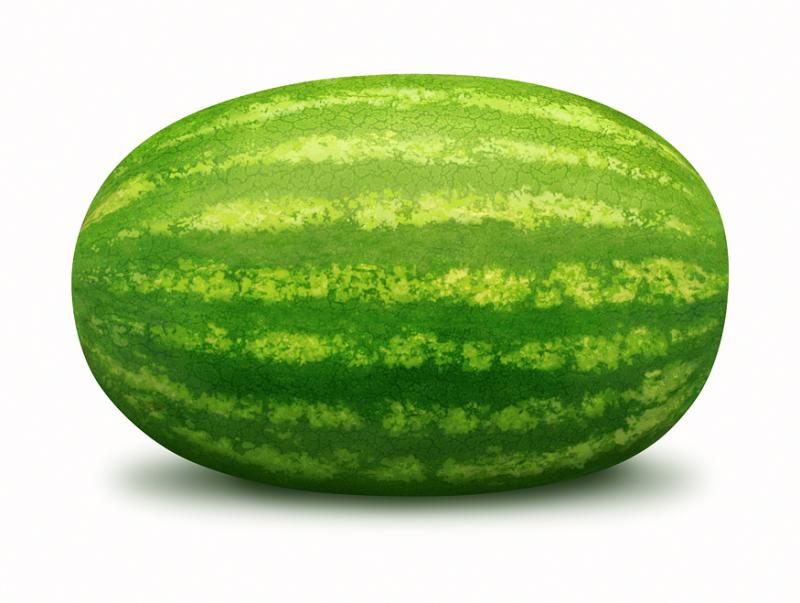 Well folks, I'm still here and so is baby (inside of my body that is), so I'm back with another update.  Don't get me wrong, I'm not sad about that, but I am ready for baby.  Nonetheless, let's get to the facts!
The Facts – Baby is the size of a watermelon this week.  Whoa…that's huge!  I can't believe I have something that large inside of me.  All the more reason that its time for baby to come out, yikes!
– Baby is fully developed and anywhere from 17-23 inches long and weighs 6-10 pounds.
– Baby is able to flex his limbs now.
– Baby's brain is still rapidly developing, getting smarter by the week!
– Baby's nails may extend past his fingertips.
– Baby's endocrine system, which is responsible for hormone production, is gearing up for birth. Little one will secrete more stress hormones during birth than at any other time in his or her life. Once out of the womb, those hormones will help manage baby's bodily systems without the help of my placenta.
Baby – Well baby seems quite comfortable in there.  However, I think he or she is getting extremely anxious.  Baby stretched and moves so much all the time that it can get really uncomfortable.  At this past week's appointment, baby's heartrate was in the low 140s, so not much change from previous weeks. The heartrate had been in the high-130s, at most of my other appointments, so nothing to be concerned about.  Baby is lower and is probably working a little harder to move and get comfortable.  Again, I fully expect for baby to be hyper like me, so a high-ish heartrate doesn't concern me.  I think my mom was pretty surprised when I told her what the baby's heartrate was.  She said I had a strong kid in there, which is the same thing the PA said.  Of course I already knew this!
Me – Not much to update, except continuing to expand by the day.  I swear I see very faint stretch marks on my sides, but hubs says no.  I think he's in denial for the both of us, which is fine with me.  I'll simply ignore them and they won't exist.  Honestly, the skin on my belly is blotchy, so who knows!  My body as a whole is simply giving up, not in a bad way, just in a "let's have this baby way".  My poor hips continue to give out several times a day, because they're expanding.  I have been crampy, feeling lots of pressure on my cervix, and lower back pain.  Its gotten pretty intense at times and has put me down.  My breasts have been more sensitive as well.  Overall, my body seems to be in major prep mode for baby.
Side note:  I did order some Mother's Milk tea to help with lactation, as well as some fenugreek and red raspberry tablets.  I ran out of my pregnancy tea and decided to go with the Mother's Milk in preparation for once baby's born.  I loved the pregnancy tea, it was minty and light.  The Mother's Milk isn't half bad though, just different.  Its mild but spicy, however I am enjoying it.
Hubs – Supportive as always, keeping me grounded and my spirits up.  As I get more anxious approaching 40 weeks, he reassures me that everything will be okay.  He still needs to install the car seat, but has been working on everything else around the house to get it ready.  Hubs was sick for about 3 days this past week, and poor man was down for the count.  He was extremely frustrated about being sick, but we got him nursed back to 100% by mid week.  Hubs was afraid he was going to make me sick, but I didn't get sick. –Thanks Mom for building me a super immune system!  I hope I've done the same for baby.
So yeah, umm…I guess we're on to week 40 and maybe baby will come before or by my actual due date.  I'll keep you all posted via Twitter and/or Facebook if anything goes down.  Until then…that's all folks!
Happy bumping!
xxoo,